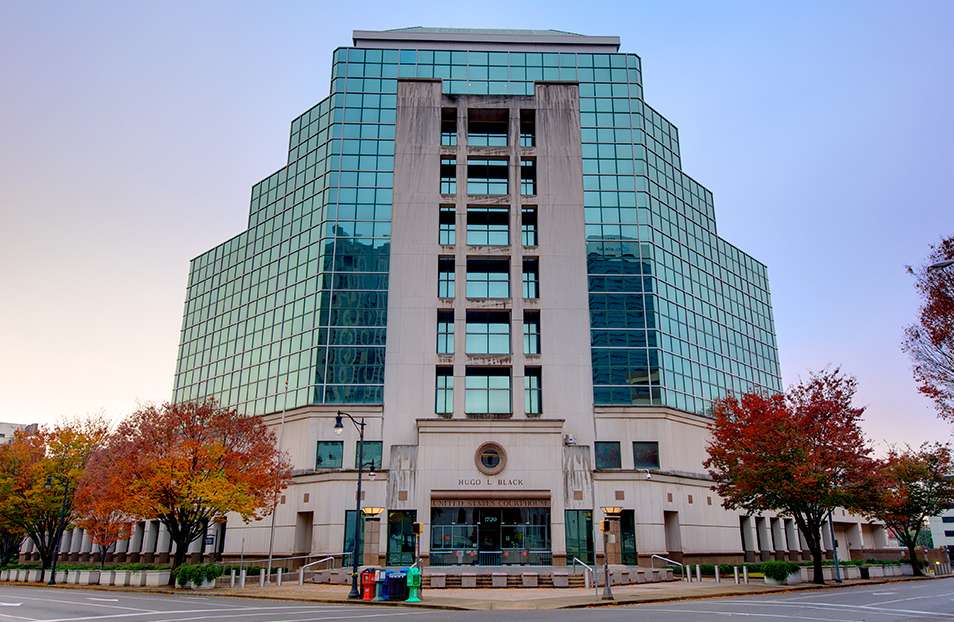 Birmingham Personal Injury Attorneys
Helping injury victims who have suffered the most catastrophic injuries in motor vehicle accidents, workplace accidents, and more
If you've ever tried to handle an accident claim on your own, it can certainly feel like the odds are against you, and it's no wonder. Insurance company representatives are trained professionals who spend all day dealing with insurance claims, so it's no surprise that they have more knowledge and experience than the average person who hopefully has never had to deal with such a situation before. Fortunately, this is an area where a skilled and knowledgeable attorney can be of immeasurable help. The Birmingham personal injury attorneys at Goldasich, Vick & Fulk deliver that skill and knowledge to accident victims who have suffered the most catastrophic injuries and provide assistance in other important legal areas as well.
Making a Difference for Our Clients
One thing you will notice about working with Goldasich, Vick & Fulk is the level of commitment you get from our lawyers. We take on cases where it seems the odds are against you, and we level the playing field by offering knowledge, skills and experience combined with a dedication to fight for the best results. We take the time to get to know you and understand your needs so that we can be your advocate, making sure your voice is heard and that you get the outcome that suits you the most.
Our law office is a collaborative environment where our partners come together every day. We work together as a team on every case, bringing diverse backgrounds and experiences from different fields of law to offer creative solutions that get results. Our firm is also adept at leveraging the latest technology in preparing and trying cases. Whether analyzing and interpreting medical data or accident data, pulling data from a vehicle's ECM "black box" or a litigant's cell phone records, we stay on the cutting edge and always a step ahead of our opponents to make sure we are better prepared and ready to win your case. These are just some of the ways we make a difference for our clients.
We invite you to take a look at the verdicts and settlements we have achieved and read what our former clients have to say about their experience working with our firm. We know that you can benefit from our services and welcome the opportunity to help you with your legal needs. Call Goldasich, Vick & Fulk for help in any of the following areas of the law.
Making a Difference for Personal Injury Victims in Birmingham
We fight for injured victims every day and have helped victims and families with the most serious and catastrophic injuries, including traumatic brain injuries, spinal injuries, burn injuries, amputations, wrongful death and more. Our comprehensive personal injury practice includes auto, trucking and motorcycle accidents; industrial, construction and workplace accidents; defective products; unsafe premises; and medical malpractice claims, including birth injuries, dangerous drugs and defective medical devices.
In the field of personal injury, our team has so far achieved 72 verdicts and settlements of $1,000,000 or greater, plus countless other significant results that together exceed $400 million. We want the best results for our clients every time, so you get the care and compensation you need and deserve and so some measure of justice is achieved in exchange for the harm which has been done to you. Please call our office if you or a loved one has been seriously injured or worse in an accident or other instance of negligence or misconduct in Birmingham.
Full-Service Civil Litigation Law Firm Serving Birmingham, Alabama
Any day of the week, you can find our lawyers on the phone, on the computer, at the conference table or in court fighting to get the best results and a successful outcome for our clients. We apply our negotiating skills and litigation experience to a wide range of civil matters in Birmingham and throughout Alabama. Call our office for help with any of the following.
Bad Faith/Denied Insurance Claims
Insurance companies are required by law to act in good faith and fair dealing. Good faith disputes can exist over coverage or claims, but when insurance companies act unreasonably, they can and should be held liable for the damage they cause, including the value of your claim, any additional harm, and sometimes punitive damages. Examples of bad faith insurance practices include unreasonable denials of coverage or claims without an acceptable rationale, unreasonably delaying the processing of a claim, offering a lowball settlement instead of paying what is due, canceling or rescinding a policy to avoid paying a claim, and refusing to settle or defend a third-party claim.
Sexual Abuse/Sexual Misconduct
We represent sexual abuse victims by going after the abuser as well as any other responsible entity, such as an employer, church, school, prison, or social organization that turned a blind eye to the abuse or allowed it to occur or continue. Whether the abuser has been tried in the criminal courts or not, we get justice for victims and compensation for the harm they have suffered.
Federal Tort Claims Act
Government employees, officers, agents and agencies can all cause civil wrongs or commit torts against individuals. Traditionally, the doctrine of "sovereign immunity" kept people from suing the government for these wrongs, but our government has waived immunity for negligence claims. If you were injured in a crash with a government vehicle or in a slip and fall on government property or otherwise suffered an injury due to government acts or omissions, give us a call to discuss potential claims and the short timelines you might be facing to pursue a claim.
Elder Abuse/Elder Financial Exploitation
There comes a time for many of us when our parents can no longer care for themselves and their needs go beyond what we can provide ourselves. That's when we trust professional caregivers to look after them, whether in the home or an assisted living facility or nursing home. Sadly, our elders are vulnerable to financial exploitation and abuse at the hands of the very people closest to them and responsible for their care. If you see signs of abuse or exploitation, call us right away, and we'll spring into action to right those wrongs and ensure your beloved family members are properly taken care of. If you yourself are being abused, gt to a safe place and call our office or emergency services.
Breach of Fiduciary Duty Litigation
Trustees, stockbrokers, real estate agents and other professionals have fiduciary duties to act in the best interests of their clients. They must be honest and loyal, avoiding conflicts of interest or self-dealing at the beneficiary's expense. Our seasoned litigators take on these cases and fight to make sure our clients are fully compensated for any harm done to them through a breach of fiduciary duty or professional malpractice.
Commercial and Business Litigation
Count on our experienced litigators to represent your interests in a breach of contract dispute, business tort, intellectual property infringement, real estate litigation, or other business or commercial dispute. We take the time to visit with you pre-suit to make sure we understand your desired outcome and chart a strategic path to get you there, whether that path takes us to court, arbitration, mediation, negotiation or some other effective route that achieves your aims.
Consumer and Commercial Fraud
Whether you are a consumer or business competitor, we can protect you from unscrupulous business practices, unfair competition and deceptive acts prohibited by Alabama laws on unlawful trade practices. These acts include false advertising, bait and switch tactics, representing used goods as new, misrepresenting a salesperson's authority, and dozens of other fraudulent practices. Compensation can include up to three times the actual damages caused, plus attorney's fees.
Making a Difference Every Day in the Lives of Birmingham Accident & Injury Victims
Our law firm is committed to making lives better by holding individuals and businesses responsible for the harm caused by their negligence or misconduct. Our Birmingham personal injury attorneys offer a free initial consultation and a variety of reasonable fee structures, including contingency fees in appropriate cases. On a contingency fee, our fees come as a percentage of what we recover for you, and if we aren't successful, then you don't owe us anything. Please call anytime, and we'll respond to you promptly. Let Goldasich, Vick & Fulk help you with your Birmingham legal needs.