Motorcyclists Are Changing The Statistics.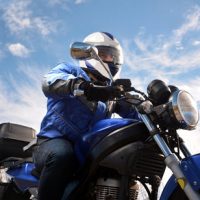 In 2019, motorcyclists in Alabama suffered through 1,867 crashes causing 1,213 injuries and 90 fatalities, and these numbers are not getting any better. Alabama now has a goal of zero deaths over a 25-year period. What can you do to help the state reach this goal?
What can you do to protect yourself?
Ride Visibly. Wearing reflective and protective clothing can make many differences when it comes to riding safely. The reflective clothing will help other drivers see you in the dark, when they are making left-hand turns and when you are in their blind spot.
Wear protective clothing. In the unfortunate event of an accident, protective clothing such as helmets, leather boots, and long leather pants can be what saves you from a lot of pain. In the state of Alabama, motorcyclists are required by law to wear a shatterproof, hard-shelled helmet.
Ride defensively and predictably. Although many drivers practice safe driving, some drivers can become distracted and cause accidents. To avoid this, you need to drive defensively and predictably. Watch for distracted drivers, leave plenty of space between you and other cars, use proper signals, and refrain from weaving in between cars.
Take action
Motorcycle accidents are often catastrophic and can sometimes result in fatalities. Given the enormous costs involved with a motorcycle wreck and Alabama's strict contributory negligence law, it is essential for injured riders to get excellent legal representation on their side when they have been in a crash caused by a negligent driver
If you or a family member is injured in a motorcycle accident, you need to take action immediately. Goldasich, Vick and Fulk provide free consultations and will work hard to ensure that your financial and legal needs are taken care of and that you receive justice.