Who May Be Liable For A Truck Accident?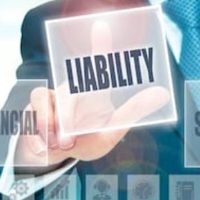 Trucking accidents in and around Birmingham, Alabama can be devastating, especially when a large truck is involved in a collision with a smaller passenger vehicle. Commercial trucks or semi-trucks tend to weigh anywhere from twenty to thirty times as much as a passenger vehicle. According to the Insurance Institute for Highway Safety (IIHS), such vehicles have significantly greater ground clearance issues and collisions involving large trucks and passenger cars often result in life-threatening and fatal injuries. Since truck accidents tend to be catastrophic, it is important to understand who may be liable for the crash and to determine whether or not you may be eligible to file a truck accident lawsuit against the responsible party or parties. Our Birmingham truck accident lawyers can help.
Parties Who May Be Responsible for a Trucking Accident 
Whether you are driving on a major highway like I-65 or I-59, or you are traveling on a local road in Birmingham, a truck accident can happen suddenly and without any kind of warning. Who can be liable? Liability will depend on the specific facts of your case, but the National Highway Traffic Safety Administration (NHTSA) points out that many different parties can cause trucking accidents, from the truck driver to the company responsible for loading the truck bed or manufacturing the tires. Based on the facts of your case, you may be able to file a lawsuit against one or more of the following parties:
Truck driver due to driver error, including drowsy driving, distracted driving, intoxicated driving, or aggressive driving;
Owner of the truck due to a failure to properly service or maintain the truck;
Employer of the truck driver based on the theories of negligent hiring or respondeat superior;
Company responsible for loading the truck due to improper loading;
Mechanic responsible for servicing the truck due to negligent maintenance work;
Motorist of another vehicle due to driver error;
Owner of the premises where the truck accident occurred as a result of hazards on the premises; or
Designer, manufacturer, or retailer of a defective truck part that caused the accident.
Why Filing a Lawsuit is Important to Obtain Financial Compensation 
A trucking accident lawsuit can be essential to obtaining full compensation for your losses. Often times the damages sustained in trucking collisions are substantial and litigation is necessary to obtain the requisite amount of compensation for the losses sustained.
Understanding How Contributory Negligence Can Affect Your Case 
In Alabama, your ability to recover damages from an at-fault party could be barred if a defendant can prove that you were partly responsible for the collision. The "pure" contributory negligence law in Alabama bars plaintiffs from recovering even when a defendant is primarily percent responsible for the damages caused. 
Contact a Birmingham Trucking Accident Attorney Today
If you or someone you love recently sustained injuries in a truck accident in Alabama, one of our experienced Birmingham truck accident attorneys can evaluate your case for you today. We can help to determine which party or parties may be at fault for your injuries, and we will work tirelessly for you from start to finish to obtain the compensation you deserve. Contact Goldasich, Vick & Fulk to learn more about the services we provide to injury victims and their families in the Birmingham area.
Resources:
nhtsa.gov/sites/nhtsa.gov/files/18esv-000252.pdf
iihs.org/topics/fatality-statistics/detail/large-trucks