Who Might Be Responsible For Birth Injuries?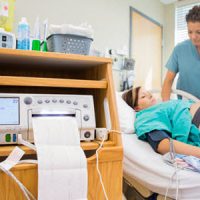 The birth of a child should be a joyous occasion. But when something goes wrong during delivery, it can result in devastating consequences for the child and family. Birth injuries can cause lifelong medical complications that require ongoing care. If your child was born with a birth injury, you may be wondering who is liable for the damages.
If your child has suffered a birth injury, reach out to Goldasich, Vick & Fulk, Attorneys at Law, to discuss the facts of your case. Our Birmingham birth injury and trauma attorneys can help you determine liability and hold negligent parties responsible for your child's condition.
Parties That May Be Sued for Birth Injuries
A birth defect affects one in every 33 babies born in our country every year, according to the Centers for Disease Control. If your child is born with a birth injury, you need to understand who can be held responsible. Parties that can be sued for birth injuries may vary from one case to another depending on the facts of your case.
1. Hospitals
Hospitals can be liable for birth injuries if they fail to maintain adequate standards of care. This can include failure to supervise medical personnel, improper training of staff, failure to follow protocols, and inadequate staffing. In some cases, hospitals may be liable for equipment failure or lack of resources such as blood supply. They can also be held accountable for improper management and communication with medical professionals.
2. Doctors
Doctors have a legal duty to provide a reasonable standard of care during childbirth. This means they must exercise the same level of care that a competent doctor with similar qualifications would provide in similar circumstances. If a doctor fails to meet this standard, they can be held liable for any resulting birth injuries.
3. Nurses
Nurses play a crucial role in maintaining the health and safety of the mother and child during delivery. They are responsible for monitoring the vital signs of the mother and baby, administering medications, and ensuring that the mother is comfortable. If a nurse fails to perform their job duties adequately and directly causes the child's injuries, they can be held liable for damages.
4. Anesthesiologists
Anesthesiologists are responsible for ventilating and stabilizing the mother during delivery. They can also be held liable for administering medications improperly, causing hypoxia, and other issues. If their negligent actions during delivery result in the baby's birth injury, they can be sued for damages.
5. Pharmaceutical Companies
Pharmaceutical companies can be sued for producing and marketing drugs that are harmful to mother and child during childbirth. Some prescription drugs have known side effects that can cause birth defects, deformities, and injuries to the baby. If it can be proven that pharmaceutical companies failed to alert patients and doctors of the potential risks associated with a drug, they can be held liable for any resulting injuries.
6. Medical Equipment Manufacturers
Medical equipment manufacturers can be held liable for birth injuries if their products are defective or malfunction during childbirth. An equipment error such as a fetal monitor, incubator, or vacuum extractor can cause catastrophic injuries to a baby. If the equipment manufacturer failed to issue a recall notice, warn doctors of the problem, or manufacture assured and safe products, they can be sued for any birth injuries that result from their products.
Has Your Child Suffered a Birth Injury? Contact Goldasich, Vick & Fulk, Attorneys at Law
Birth injuries can be devastating, and it is essential to know who is liable for the damages. Determining liability is essential for the injured baby's medical care, long-term health, well-being, and fair compensation. If you believe your child's injury was caused by medical negligence or defective medical equipment, contact Goldasich, Vick & Fulk, Attorneys at Law. We can investigate your case, help you file a claim, and fight for the best possible resolution of your case. Call 205-731-2566 to receive a case evaluation.
Source:
cdc.gov/ncbddd/birthdefects/data.html