Have I Potentially Been The Victim Of Medical Negligence?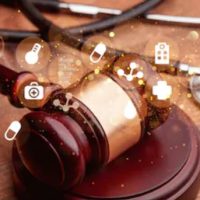 When considering what constitutes medical negligence, events such as a medical misdiagnosis or a  surgical error may come to mind. However, there are many ways by which a medical professional may not perform their duties in accordance with the applicable standards of care, resulting In unfavorable medical outcomes.
That said, not all these instances will warrant legal action. A knowledgeable Birmingham medical negligence attorney from Goldasich, Vick & Fulk can help answer your questions and work to give you the best possible chance at recovering the compensation you deserve.
Is A Bad Outcome Always Negligent?
Doctors and other medical professionals have the obligation to conduct themselves according to a certain standard of care – in general, with similar "care, skill, and diligence" as similarly situated providers who are in the same line of practice. If their choices breach this standard of care, they may have made a mistake or been negligent. However, a poor medical outcome does not always equate to negligence on the part of the physician or medical provider.
The rationale behind this is that the human body is complex, and even the most able medical professionals will make mistakes from time to time simply because no one is omnipotent. The distinction is fine, but important – if you did not get the medical outcome that you hoped for, but were not directly injured by the treating medical staff, you will not be able to file a medical malpractice claim.
Spotting Negligence
In Alabama, medical malpractice has four elements that must be present before a medical provider or hospital can be held liable. These elements are as follows:
The existence of a mutual doctor-patient relationship between the plaintiff and the defendant;
The breach of that duty to exercise the appropriate standard of care;
The plaintiff suffered tangible harm; and
That harm was the direct result of the doctor's actions, with no other intervening cause.
If your case meets the above criteria , you may be able to file a medical malpractice suit. It is important to keep in mind that the statute of limitations, or the time in which one can file a lawsuit, is two years from the date of the incident. One the statute of limitations has expired, you will be barred from filing a complaint.
Do I Have A Case? Our Attorneys Can Help 
If you have suffered injuries under the care of a medical professional and suspect medical malpractice, our Birmingham medical malpractice attorneys are prepared to lend their experience and answer any questions regarding your potential medical malpractice claim. Contact Goldasich, Vick & Fulk at (205) 731-2566 today to schedule a consultation.