Jury awards $6.8 million to family in mesothelioma case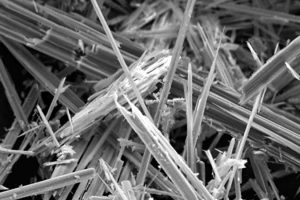 A Boston-area jury has awarded $6.8 million to the family of a man who died of mesothelioma, holding New England Insulation liable for the man's exposure to asbestos dust when he did part-time insulation work in his youth, the family's attorneys announced Thursday. Plaintiff Amy Ross, suing on behalf of herself and as the trustee for her late husband Timothy Ross' estate, had alleged Timothy Ross' fatal asbestos-related cancer was caused by his exposure to NEI-supplied insulation material, according to the announcement from Ross' attorneys at Waters Kraus & Paul and Thornton Law Firm.
The Middlesex County Superior Court jury returned on Sept. 29 with a finding that NEI had owed a duty to Timothy Ross, and negligently breached this duty, by supplying an asbestos-containing product to the insulation company Ross worked for, according to the verdict form. The jury also found that NEI was liable for breach of warranty, because it knew or should have known at the time it sold the asbestos-containing product that it presented an unreasonable health risk, and that NEI's conduct was a substantial contributing factor to Ross' death.
The jury awarded $1.05 million for Ross' medical expenses, $3.5 million for his pain and suffering, $500,000 for his lost earning capacity, awarded Amy Ross $1.25 million for the loss of her spouse, and awarded $250,000 each to Ross' two daughters.
The jury did not find that NEI was grossly negligent, however, and did not award punitive damages.
Peter Kraus of Waters Kraus & Paul LLP said in a statement Thursday that the verdict shows that "a strong case with clear exposure and liability evidence can extend the scope of responsibility to all sellers who knowingly provide harmful products to unsuspecting consumers."
An attorney for New England Insulation did not immediately respond to a request for comment Thursday.
Amy Ross filed suit against a host of defendants in December 2013, including New England Insulation, alleging they were responsible for Timothy Ross' death at age 60 several months earlier from mesothelioma, and that Timothy Ross had been exposed to asbestos fibers during his work as an insulator from the mid-1960s into the 1970s.
Timothy Ross had done that part-time insulator work for a local business starting in middle and high school and continuing for several years as a young man, and was exposed to asbestos dust as he repaired and replaced asbestos insulation on boilers and hot water tanks in the Boston area, according to Thursday's announcement.
Last week's verdict is the second asbestos trial win against New England Insulation this month by Waters Kraus and Thornton Law, as one week earlier another Massachusetts jury awarded a $7.55 million verdict in favor of Gerald Sylvestre and his wife, Marjorie, over the diagnosis tied to his former employment at NEI. The company "sold, distributed, ripped out and installed asbestos insulation material" until the 1970s, and Sylvestre oversaw equipment at a power plant in New Hampshire, Waters Kraus said in an announcement Sept. 22.
Ross is represented by Peter Kraus of Waters Kraus & Paul LLP and Leah Carlsen and Andrew Wainwright of Thornton Law Firm LLP.
New England Insulation is represented by Christopher Tauro of Lewis Brisbois Bisgaard & Smith LLP.
The case is Amy Ross Individually and as Personal Representative of the Estate of Timothy J. Ross v. A.O. Smith Corporation et al., case number 1381-cv-05580 in the Middlesex County Superior Court, Common Wealth of Massachusetts.