Bed Sores And Nursing Home Negligence: 3 Things To Know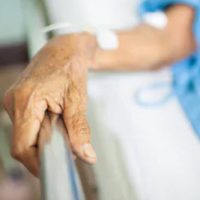 Bed sores are injuries that commonly occur within nursing homes. Although bed sores may not always be an indicator of nursing home abuse or neglect, it is important to know that these injuries frequently result from improper care. When a nursing home fails to provide adequate care to a resident who lacks mobility, bed sores can develop. Bed sores can develop into a serious condition that may require surgery, hospitalization and, in some cases, can even lead to death. What do you need to know about bed sores and nursing home negligence? Consider the following information from our Birmingham nursing home abuse lawyers.
Bed Sores Are Pressure Ulcers that Can Result from Nursing Home Negligence in Birmingham 
The Mayo Clinic explains that bed sores, also known as pressure ulcers or decubitus ulcers, are a type of injury "to skin and underlying tissue resulting from prolonged pressure on the skin." While bed sores can affect anyone, they often affect nursing home residents who suffer from immobility, poor nutrition, dehydration, underlying medical conditions, and/or lack of sensory perception. Nursing homes have a duty to monitor patients carefully to ensure that bed sores do not develop.
Bed Sores Can Result from Passive Neglect or Intentional Deprivation 
Bed sores in Birmingham nursing homes can result from passive neglect or acts of intentional abuse or deprivation. The failure of nursing home staff to prevent bed sores does not have to be an intentional act in order for a nursing home to be held liable.
Nursing Homes Can Be Liable for Bed Sore Injuries 
When a patient is confined largely to a bed or chair, they are at risk of developing bed sores. Bed sores are preventable with careful attention to patients who have one or more risk factors. According to Johns Hopkins Medicine, a facility can prevent bed sores "by inspecting the skin for areas of redness (the first sign of skin breakdown) every day with particular attention to bony areas." In some cases, a nursing home resident receiving routine care may develop a stage 1 bed sore, but the pressure ulcer can be treated quickly and effectively. As Johns Hopkins explains, stage 1 bed sores tend to heal quickly with proper treatment and follow-up care. However, once a bedsore reaches stage 2, it can cause significant pain and suffering and may require substantial treatment.
You should know that, when a resident at a nursing home develops a bed sore, the facility may be liable for negligence. Regardless of whether the resident developed the bed sore as a result of unintentional passive neglect or intentional abuse, the facility can be responsible for the harm. You should seek advice from a nursing home abuse lawyer about filing a claim.
Contact a Birmingham Nursing Home Abuse Attorney Today 
If you have any questions about nursing home negligence or filing a claim due to bed sores, one of the experienced Birmingham nursing home abuse attorneys at Goldasich, Vick & Fulk can assist you. Do not hesitate to get in touch with us to learn more about the services we provide to seniors and their families who need to file a nursing home negligence claim.
Sources:
mayoclinic.org/diseases-conditions/bed-sores/symptoms-causes/syc-20355893
hopkinsmedicine.org/health/conditions-and-diseases/bedsores#:~:text=Bedsores%20can%20happen%20when%20a%20person%20is%20bedridden%2C%20unconscious%2C%20unable,particular%20attention%20to%20bony%20areas