How Do I Know If I Have A Product Defect Claim?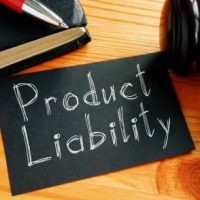 It can be alarming to learn that a product you own has been recalled and/or caused serious and life-threatening injuries to consumers. If you own a recalled product, or were injured after using a consumer product, how can you know if you have a legitimate product defect claim? The best way to determine if you are eligible to file a product liability lawsuit is to have an experienced Birmingham product liability lawyer evaluate your case. In the meantime, the following are some things to consider when determining if you are eligible to file a product defect claim in Alabama.
Product Must Have Resulted in Injury 
First, and most importantly, to have a valid product liability case in Alabama, you will need  to show that you sustained an injury as a result of using a product. Without an injury, you will not be able to file a claim.
Injury Must Have Been Caused By a Defect 
In addition to having sustained an injury from using a product, you will need to prove that it was a defect in the product that caused your injury. Under Alabama law, product liability actions can be brought when a person can show that "personal injury, death, or property damage" was "caused by the manufacture, construction, design, formula, preparation, assembly, installation, testing, warnings, instructions, marketing, packaging, or labeling of a manufactured product." This means you will need to be able to show that your injury resulted from the defective design, construction, or marketing of the product in some capacity.
Owning a Recalled Product Is Not Sufficient for Filing a Product Liability Lawsuit 
Given that you need to show that you were injured by a defective product, you should know that simply owning a product that has been subject to a recall is not sufficient grounds for filing a product liability lawsuit. Accordingly, if you receive a recall notice in the mail, or if you hear about a product recall, and you own one of those products, you should follow the instructions in the recall notice but should not assume that you have a lawsuit.
You Will Need to File a Product Liability Lawsuit Before the Statute of Limitations Runs Out 
To have a product defect case, you will need to be able to file your lawsuit before the statute of limitations runs out. Under Alabama's personal injury statute of limitations, most cases involving product defects have a two-year statute of limitations. What this means is that you will need to be able to file your lawsuit within two years from the date of your injury.
Contact a Birmingham Product Liability Attorney
 If you need help determining whether you have a product defect claim, you should get in touch with one of the Birmingham product liability attorneys at Goldasich, Vick & Fulk today.
Sources:
law.justia.com/codes/alabama/2013/title-6/chapter-5/section-6-5-521
law.justia.com/codes/alabama/2006/3069/6-2-38.html