October is National Breast Cancer Awareness Month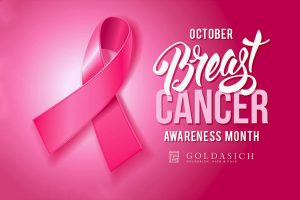 For more than 30 years, October has been recognized as Breast Cancer Awareness Month, with the goal of increasing awareness and raising funds to support research.
We want to help spread awareness & resources throughout the month of October we will highlight several charities that are doing amazing work in the areas of research and advocacy!
More than 3.8 million people in the U.S. have been diagnosed with breast cancer and this devastating disease kills more than 42,000 people each year. That is unacceptable. We're committed to saving lives and creating a world without breast cancer.
Susan G. Komen
Susan G. Komen is a great organization that addresses breast cancer on multiple fronts such as research, community health, global outreach and public policy initiatives in order to make the biggest impact against this disease.
In 1980, Nancy G. Brinker promised her dying sister, Susan, that she would do everything in her power to end breast cancer forever. In 1982, that promise became the Susan G. Komen® organization and the beginning of a global movement.
What was started with $200 and a shoebox full of potential donor names has now grown into the world's largest nonprofit source of funding for the fight against breast cancer. To date, we've invested more than $2.9 billion in groundbreaking research, community health outreach, advocacy and programs in more than 60 countries.
Their efforts have been instrumental in reducing deaths from breast cancer by 40 percent between 1989-2016.