Goldasich Vick and Fulk voted Top Attorneys by Birmingham Magazine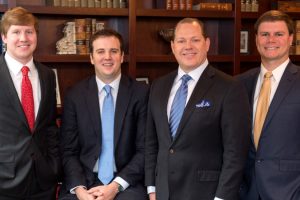 We are proud to have been voted Top Attorneys by Birmingham Magazine for 2018.
"I am honored to be recognized by Birmingham Magazine and sincerely appreciate the support of the community we serve." said Andrew Fulk, attorney of Goldasich, Vick & Fulk.
We pride ourselves in providing our clients compassionate, personalized attention on every case and we are honored to have been chosen by Birmingham Magazine and its readers as this year's Top Attorneys.
Thank you, Birmingham!

About the Birmingham Magazine Best of Awards
Now in its 9th year, Birmingham Magazine's Top Attorneys feature is pulled from a peer reviewed survey conducted with over 4,000 local attorneys registered with the Birmingham Bar Association for their nominations for the area's top lawyers in 35 practice areas.