Sunbeam recalls Crock-Pot pressure cookers due to catastrophic burn risk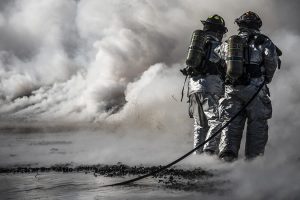 Consumers should immediately stop using the recalled Crock-Pot in pressure cooker mode.
Sunbeam is recalling nearly one million of its Crock-Pot 6-Quart Express Pressure Cookers due to a defect with the lid that has led to dozens of burn injuries, according to the Consumer Product Safety Commission (CPSC).
The product recall is being initiated because a multi-cooker can pressurize when the lid is not fully locked. This can cause the lid to suddenly detach while the product is in use, potentially ejecting hot foods onto consumers and posing burn risks. Sunbeam has received 119 reports of lid detachment resulting in 99 burn injuries ranging in severity from first-degree to third-degree burns.
About 914,430 of the Crock-Pots were sold in the United States and an additional 28,330 were sold in Canada. The Crock-Pots were purchased at retails stores nationwide including Walmart and Target, as well as online at Amazon and other online retailers from July 2017 through November 2020 for between $70 to $100.
This recall involves Crock-Pot 6-Quart Express Crock Multi-Cookers, Model Number SCCPPC600-V1, which is shown on the label on the bottom of the unit. The defective pressure cookers were manufactured between July 1, 2017, and Oct. 1, 2018, with date codes K196JN through K365JN and L001JN through L273JN. The date code is engraved on one of the prongs of the electrical plug and on the bottom of the base.
Consumers should immediately stop using the recalled Crock-Pot in pressure cooker mode. Those who have defective pressure cookers should contact the company immediately to obtain a free replacement lid at 800-323-9519 from 9 a.m. to 5 p.m. ET Monday through Friday or online at recall.crock-pot.com.
Pressure Cooker Injuries
We've recovered hundreds of thousands of dollars on behalf of our clients injured by defective pressure cookers. We recently recovered over half a million dollars for an Alabama mother who was severely burned when her pressure cooker exploded while she was cooking family dinner. Burns to her breasts were so severe, she was unable to breast feed her newborn child.
Additionally, we were able to recover nearly one million dollars for a Mississippi mother of five who was severely burned by an exploding pressure cooker. Thankfully her children were watching TV in another room. Despite painful skin graft surgery and months of wound care, our client was left severely disfigured due to the nature and severity of her burns.
Our Product Liability Attorneys Get Results
If you or a loved one have been injured due to a defective pressure cooker, do not hesitate to get the involvement of an Alabama product liability attorney from our firm. Contact us today for a free case evaluation.