82,000 baby carriers recalled after numerous injuries reported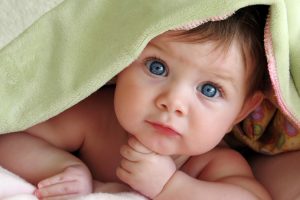 Strapping on a baby carrier and toting around your child can make things a lot easier for a busy parent or caregiver. But before you hit the hiking trail, you might want to make sure your carrier isn't one of the Osprey backpacks being recalled following reports of children falling out.
Osprey Child Safety Products announced Thursday the recall of 82,000 Poco child carriers after receiving reports that children have fallen from the seats.
According to a notice posted with the Consumer Product Safety Commission, a child in the carrier can slip though the leg openings.
So far, Osprey says it is aware of four reports of children falling through the leg openings, including one that resulted in a skull fracture and one involving scratches to the head.
The carrier, which was sold in "Romper Red," "Koala Grey," and "Bouncing Blue," have a metal frame and a great padded child's seat inside.
Affected carriers can be identified by the production date stamped on the black label sewn into the interior of the large lower zippered compartment on the back.
Recalled carriers have the following production codes: S12SBPR1, S12SBPR1B, S12SBPR2, S12SBPR3, S12SBPR4, F12SBPR1, F12SBPR2, S13SB IPO, S13SBPR1, S13SBPR2, S13SBPR3, S13SBPR4, F13SBPR1, F13SBPR2, F13SBPR3, S14SBPR1, S14SBPR2, S14SBPR3, S14SBPR4, S14SBPR5.
The carriers were sold for $200 to $300 at REI and other specialty stores and online from Jan. 2012 to Dec. 2015.
Osprey advises consumers to immediately stop using the carriers and contact Osprey by calling 866- 951-5197 or emailing pocoseatpad@ospreypacks.com for a free seat pad insert.