Equifax, Transunion pay $23 million in fines for misleading consumers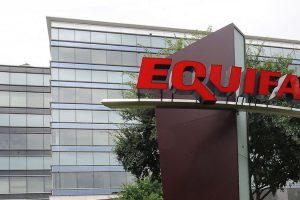 The nation's three largest credit reporting agencies — TransUnion, Equifax, and Experian — not only collect consumers' financial information to assist lenders in gauging whether or not someone is qualified for a loan, fit for a job, or can afford a place to live, they also provide people with credit-related products and resources that are meant to help them keep tabs on or improve their credit. But, according to federal regulators, Equifax and TransUnion haven't been upfront about the costs and usefulness of these products, and now they're on the hook for a total $23.1 million in fines and refunds.
The Consumer Financial Protection Bureau announced this afternoon that Equifax and TransUnion will provide refunds ($3.8 million and $13.9 mllion, respectively) to customers, and pay civil penalties ($2.5 million and $3 million, respectively) to the Bureau, to resolve claims that the two companies misled consumers into paying for credit monitoring services and products.
Through their subsidiaries, TransUnion Interactive and Equifax Consumer Services, the two companies market, sell, or provide credit-related products directly to consumers, such as credit scores, credit reports, and credit monitoring.
According to the CFPB's consent orders, TransUnion, since July 2011, and Equifax, between July 2011 and March 2014, deceived consumers on the value of the credit scores they sold.
Credit scores are often used by lenders to predict a consumer's payment behavior as a way to determine if they should extend credit. However, there is no single credit scoring system used by all lenders.
Despite this, the Equifax and TransUnion advertised that the scores they provided to customers at a cost were the same as those used by lenders to make credit decisions. In reality, the CFPB says the scores were not typically used by creditors.
In fact, the scores that TransUnion sells to consumers are based on a model from VantageScore Solutions, LLC. While TransUnion has marketed VantageScores to lenders and other commercial users, VantageScores are not typically used for credit decisions, according to the complaint.
As for Equifax, the CFPB says the company's scores — based on its proprietary model, the Equifax Credit Score — are an "educational" credit score that also are typically not used by lenders to make credit decisions.
In order to entice consumers into using their credit scoring and monitoring programs, the CFPB claims the companies falsely advertised that the products were free, or in the case of TransUnion, cost just $1.
According to the complaint, those who signed up for the programs received a free trial of seven or 30 days. After the trial ended, they were automatically enrolled in a subscription program that, unless they canceled, led to a recurring fee of at least $16 a month.
The CFPB says that this "negative option" billing structure was not clearly or conspicuously disclosed to consumers.
In addition to allegedly deceiving consumers about its credit scoring and monitoring products, the CFPB claims that until Jan. 2014, Equifax posted its advertisements on AnnualCreditReport.com, a violation of the Fair Credit Reporting Act.
In addition to the refunds and penalties, the companies must truthfully represent the usefulness of the credit scores it sells, obtain express consent before enrolling them in any credit-related product with a negative option feature, and provide an easy way to cancel products and services.
Click here to learn more about the Equifax class action settlement.