Wells Fargo to pay $110 million to settle fake account class action lawsuit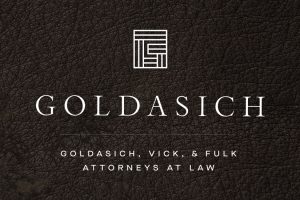 Wells Fargo is currently facing — and trying to get out of — a dozen class action lawsuits involving a fake account fiasco that saw bank employees opening millions of bogus, unauthorized accounts in customers' names. Now Wells says it has agreed to settle the oldest of those disputes, and that the settlement could close the books on the other complaints.
According to the bank, it has reached an agreement in principle to settle a lawsuit brought in May 2015 for $110 million.
That lawsuit, which alleged that Wells Fargo employees were illegally opening accounts to game the bank's high-pressure system of incentives and sales quotas, was filed more than a year before the bank fired thousands of staffers and reached a $185 settlement with federal, state, and city authorities in Sept. 2016.
A full year earlier, Wells Fargo had successfully convinced a federal court judge to force the 2015 lawsuit into arbitration. The plaintiff appealed that ruling to the Ninth Circuit, but subsequently dropped that appeal last fall in the hope of reaching a settlement with Wells.
The bank says it still believes it has the right to force this case into arbitration, but that it's moving forward with a settlement to "avoid continued litigation."
That $110 million settlement [PDF] seeks to cover all affected Wells customers going back to Jan. 1, 2009. The bank contends that this should serve to settle not just the California case, but the 11 other related cases.
We've reached out to some of the attorneys representing plaintiffs in those cases for comment and will update this story if we hear back.
The settlement, if approved, would be used to repay customers for out-of-pocket losses, "such as fees incurred due to unauthorized account openings." Anything that remains would be split evenly among the remaining plaintiffs.
This announcement comes as a federal court panel was set to consider consolidating the many, scattered class actions into a single multi-district litigation.