How To Identify Signs Of Negligent Security On Someone Else's Property?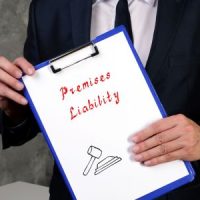 If you have been injured while visiting someone else's property, you may be entitled to compensation. To determine if a person or organization was negligent in providing security, there are certain signs that should be taken into consideration.
Our Birmingham premises liability attorneys at Goldasich, Vick & Fulk represent people who have been injured on someone else's property. We help injured visitors hold property owners liable for  their failure to provide a safe environment for guests.
Signs of Negligent Security to Watch Out for
If you were injured on someone else's property due to inadequate security measures, you might have a valid premises liability claim against the property owner based on negligent security. Gathering evidence to prove your negligent security claim can take time, which is why you need to act quickly. Under Alabama Code § 6-2-38, injured parties have only two years to bring a premises liability suit for injuries suffered due to negligent security.
Inadequate Lighting
One of the most common signs of negligent security is inadequate lighting. Poorly lit areas can lead to safety hazards for visitors and increase the chances of a slip and fall accident or another injury. If you believe that insufficient lighting caused your injury, it is important to document any dark spots or areas with poor visibility where the injury occurred as well as  take photos showing inadequate lighting.
Broken Fences or Locks
If a fence or gate lock is broken, this could signify inadequate security measures taken by a property owner. This kind of negligence could make it easier for an intruder to enter the property, leading to potential danger for those inside. It is essential to examine gates and locks on properties before entering to ensure that they are properly secured and in working order.
Insufficient or Nonexistent Security
Insufficient or nonexistent security personnel can also be an indication of negligent security measures taken by a property owner. When there is no one present who can monitor visitors coming in and out of the premises, there is potential for dangerous situations to arise, such as fights among visitors or intruders gaining access without permission.  Not only does having visible security personnel provide assurance for visitors but it also serves as a deterrent for criminals who may try to enter the premises unlawfully with ill intent.
No Security Cameras or Working Cameras
In addition to having a physical security presence, cameras are also an important tool in keeping people safe when they visit another person's property. If cameras are not present or not functioning properly, this could signal that appropriate precautions have not been taken by the property owner to protect their guests from harm.
No Alarm System or Malfunctioning Alarms
Having an alarm system in place is another key component in maintaining adequate security on someone else's property. A malfunctioning alarm system could mean that the system has not been installed correctly and/or maintained regularly, which puts visitors at risk of encountering potential threats on the premises. To determine if an alarm system is working correctly, listen for sirens going off when doors are opened and closed as well as check for flashing lights indicating when alarms have been triggered by motion sensors inside the building.
Contact Goldasich, Vick & Fulk, Attorneys at Law, for Legal Assistance
While visiting someone else's property, it is important to be watchful of any signs of negligent security so that you can ensure your safety while onsite. If you were injured on someone else's property and believe negligent security measures contributed to the incident, reach out to Goldasich, Vick & Fulk for legal assistance. We can help you prove your claim and hold negligent property owners liable. Call 205-731-2566 for a case evaluation.