How To Recognize Signs Of Elder Abuse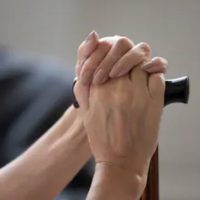 When you have an elderly parent or relative, it is important to remain attentive and protect against vulnerabilities to many different types of elder abuse, neglect, or exploitation. It is critical for family members and friends to be aware of risks so that they can stay vigilant for signs of abuse, whether it occurs by a financial advisor or trusted fiduciary, in a nursing home, an assisted-living facility, a hospital, or within the home of the senior at the hands of a trusted caregiver. Recognizing the signs and symptoms of elder abuse in Birmingham can be difficult and complicated given that elder abuse can take many different forms.
The key thing to remember is that if anything seems off or does not seem right, you should seek help. In the meantime, our Birmingham elder abuse lawyers want to provide you with more information that can help you to recognize different types of elder abuse, neglect, and exploitation in Alabama.
Understanding Different Forms of Abuse 
In order to recognize indications of elder abuse, you should understand that elder abuse can take a wide variety of forms that can have disparate signs and symptoms. The National Institute on Aging identifies the following as common forms of elder abuse and neglect:
Physical abuse, which involves bodily harm as a result of intentional physical violence, such as through hitting, pushing, or even restraining an older adult;
Psychological or emotional abuse, which usually involves verbal actions that are designed to threaten, scare, embarrass, or otherwise emotionally hurt a senior;
Sexual abuse, which involves forced sexual acts upon a senior or forcing a senior to watch sexual acts taking place;
Passive neglect, which typically involves a caregiver's unintentional lack of care that results in injuries like bed sores or broken bones from falls, and often arises out of understaffing at nursing homes; and
Financial abuse or exploitation, which occurs when a person takes advantage financially of a senior to take their belongings, obtain their retirement benefits, or otherwise take from their bank accounts.
Common Signs of Elder Abuse or Exploitation 
Recognizing that elder abuse can take any of the different forms described above, you may realize that signs and symptoms of abuse can vary widely depending upon the circumstances. In general, the National Institute on Aging identifies the following as indications for concern:
Unpaid bills;
New name added to bank accounts;
Missing checks;
Bed sores;
Lack of medical aids like hearing aids or medications;
Unexplained cuts, bruises, or fractures;
Withdrawing from ordinary activities;
Difficulty sleeping;
Unexplained weight loss;
Lack of interest in hobbies; or
Expressing a desire not to see a particular caregiver or health care provider. 
Contact a Birmingham Elder Abuse Lawyer Today 
If you have any concerns about an older adult's safety or well-being, it is important to seek advice from one of our Birmingham elder abuse attorneys. We can evaluate the facts of the case to determine whether it may be possible to file a lawsuit against a nursing home, another facility, or an individual who is responsible for injuries resulting from abuse or neglect. Contact Goldasich, Vick & Fulk to learn more about how we help victims who have sustained injuries or suffered wrongdoing.
Resource:
nsvrc.org/statistics