Elder Abuse Liability And Nursing Home Falls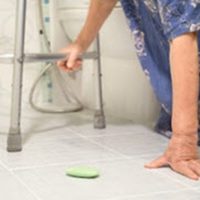 Falls occur much too often in nursing homes and frequently result in serious and sometimes deadly injuries to nursing home residents. Indeed, according to the U.S. Centers for Disease Control and Prevention (CDC), three million older adults require treatment in emergency departments every year for injuries from falls, and about 34,000 seniors suffer fatal fall injuries. Hip fractures are often the most dangerous, and they can further limit an older adult's mobility. When a fall is accidental, is a nursing home liable? In many circumstances, the nursing home can be responsible for fall-related injuries. Our Birmingham nursing home abuse attorneys can provide you with more information.
Elder Abuse Does Not Have to Be Intentional for a Facility to Be Liable 
Elder abuse in Birmingham nursing homes can take many different forms, and it is important to understand that a facility can be liable even when abuse or neglect is not intentional. Indeed, many injuries resulting from nursing home negligence involve passive neglect, in which a facility may be too understaffed to be able to adequately provide for each resident's needs. When a resident does not receive the level of care they need based on their physical condition and abilities, that resident can suffer serious injuries. Accordingly, when an older adult falls and gets hurt in a nursing home, the facility may be liable.
Nursing Homes Have a Duty to Residents 
Nursing homes have a duty to provide residents with adequate care and to take steps to remedy any conditions on the premises that could result in serious fall injuries. Common circumstances leading to falls in nursing homes include but are not limited to:
Lack of assistance when the resident has mobility issues or physical limitations;
Torn or damaged flooring or carpeting at the nursing home;
Liquid spill on a nursing home floor;
Missing handrail in a stairway; or
Broken lighting that fails to illuminate tripping hazards.
Falls Often Result from Understaffing 
While some states have required staff ratios to ensure that resident needs are met at nursing homes, Alabama does not have minimum ratios. Instead, Alabama law simply says that the "number of staff must be adequate to meet residents' needs." Understaffing is a significant problem in nursing homes in Alabama and across the country, and it is a frequent cause of resident falls.
Many nursing home residents fall because they require assistance getting out of bed or out of a chair, using the bathroom, bathing, or walking to a meal. If a nursing home does not have enough staff members to ensure that every resident gets help with mobility when it is needed, that resident can fall and suffer serious injuries like a fractured hip or a brain injury.
Contact a Birmingham Nursing Home Abuse Lawyer 
If you have questions about nursing home abuse and neglect claims in Alabama, or if you need assistance with a lawsuit after an elderly loved one suffered a fall at a nursing home, an attorney can help. You should seek advice from one of the experienced Birmingham nursing home abuse lawyers at Goldasich, Vick & Fulk today.
Sources:
cdc.gov/falls/index.html#:~:text=Falls%20among%20adults%2065%20and,paid%20by%20Medicare%20and%20Medicaid
anha.org/consumers/resident-rights/
aspe.hhs.gov/sites/default/files/private/pdf/110396/15alcom-AL.pdf