Elder Abuse And Hospice Fraud: What You Should Know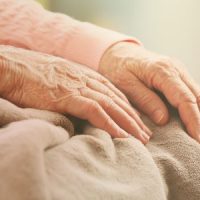 Elder abuse in Birmingham can take many different forms at nursing homes and assisted-living facilities, from intentional physical or psychological abuse to passive neglect that results in injuries like bed sores or broken bones due to slips and falls. While we do not often think about hospice fraud as a form of elder abuse, it is important to consider the ways in which a recent rise in hospice fraud cases reported by the U.S. Department of Health and Human Services (HHS) underscores that these forms of fraud result in serious and deadly harm to residents of nursing homes and assisted-living facilities. In short, residents of nursing homes and assisted-living facilities are failing to receive care designed to treat illnesses.
How Does Hospice Fraud Work? 
Hospice fraud primarily involves scenarios in which nursing homes or assisted-living facilities attempt to defraud Medicare or to receive kickbacks from hospice providers.
This usually occurs when a facility says that a resident requires medical treatment in a hospital due to an illness, but emphasizes that moving into the hospital could jeopardize the resident's place at the facility and will also cost a substantial amount of money. Choosing hospice care instead, the facility might say, can provide care at the facility without any added costs since it is covered by Medicare. A family member might question such a decision, saying that they thought hospice care was only for the terminally ill.
The facility might respond and say that hospice care is not just for terminally ill patients, although this is not true. Hospice care only provides palliative care and does not treat illnesses. As a result, older adults who otherwise could have been effectively treated will not receive the medical care they need in order for a nursing home, assisted-living facility, and/or hospice provider to make a profit.
What Happens When Nursing Home and Assisted-Living Facility Residents Receive Unnecessary Hospice Care 
Hospice care, to be clear, is for patients who are terminally ill. According to the Hospice Foundation of America, hospice care is only appropriate when a patient cannot receive care designed to treat an illness and has only six months or fewer to live.
While a recent article in Reuters suggests that the U.S. Supreme Court could potentially consider the ways in which hospice fraud is enforced or prosecuted under federal law, it is critical to focus on the ways in which hospice fraud could result in serious and life-threatening harm to nursing home and assisted-living facility residents in the Birmingham area. If you have a loved one who lives in one of these facilities and you have been contacted about the possibility of hospice care in order to "treat" an illness, it is important to recognize that you could be experiencing a hospice fraud scheme. You should take action accordingly and should seek help from a Birmingham nursing home abuse lawyer.
Contact an Elder Abuse Lawyer in Birmingham 
While hospice fraud certainly is not new, more cases are being investigated by the DOJ and are being cited across the country. In addition to issues pertaining to Medicare fraud and health care fraud, it is important to consider the ways in which hospice fraud is also linked to elder abuse. If you have an elderly loved one who failed to receive appropriate treatment for a disease due to a hospice fraud scheme, it is critical to seek advice from a lawyer. You should contact one of the Birmingham elder abuse attorneys at Goldasich, Vick & Fulk as soon as possible to find out more about how we can assist you.
Sources:
oig.hhs.gov/fraud/enforcement/?type=criminal-and-civil-actions
hospicefoundation.org/Hospice-Care/Hospice-Services
reuters.com/legal/government/scotus-should-stay-out-false-claims-act-dispute-says-doj-2022-05-25/