Who May Be Responsible For Medical Malpractice?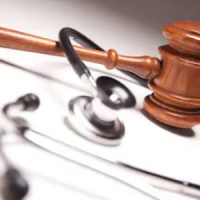 If you suffer harm because a health care provider behaves negligently during the course of your medical care, what type(s) of professionals might be responsible for medical malpractice? In considering this general question, you may be wondering what types of health care providers might be at fault for an injury that occurs while seeking or receiving medical care, and who could potentially be liable for the harm you have experienced. In short, patients may be eligible to file medical malpractice claims against a variety of providers, and in some cases, it may be possible to name more than one party in a claim. Our Birmingham medical malpractice attorneys can review your case and advise in a potential medical malpractice claim.
Physician Groups, Physicians and Primary Care Providers 
There are a variety of circumstances where a physician group, physician or primary care provider may be liable for medical malpractice. For instance, a physician might misdiagnose a condition, fail to diagnose a condition, or fail to secure specialist treatment. Other examples could include a provider making a medication error, dosage administration or improper management which results in a harmful interaction with the patient's current medications.
Physician Specialists 
There are many types of physician specialists. Some examples of physician specialists include OB-GYNs, who specialize in pregnancy and reproductive health, oncologists, who specialize in cancer diagnoses and treatment, and anesthesiologists, who provide anesthesia during surgical procedures. Physician specialists may also be liable for medical malpractice in a variety of circumstances, including intervention, monitoring, diagnostic and medication errors.
Surgeons 
Surgical errors can result in devastating injuries. According to the Agency for Healthcare Research and Quality (AHRQ), some surgical errors are frequently known as "never events" because they should never happen. Surgeons may be responsible for injuries that are sustained when standard of care breaches occur, including, but not limited to, operating on the wrong body part, operating on the wrong patient, or leaving a foreign object inside a patient.
Nurses and Physician Assistants 
Nurses and physician assistants (PAs) are health care providers and medical professionals. Both physician assistants and nurse practitioners can administer medications, treat conditions, manage patient treatment, and perform some of the same roles as physicians. Like physicians,  nurses and physician assistants are capable of making medical errors and providing negligent care which results in harm to their patients, making them potentially responsible for injuries resulting from medical malpractice.
Hospitals and Laboratories 
Hospitals and laboratories that employ physicians or other health care providers can be responsible for the negligence or mistakes of their employees. According to Medical News Today, hospitals may also be liable for certain patient injuries or harms, such as hospital-acquired infections or bed sores.
Pharmacists 
Pharmacists can be liable for medication errors that are caused by the pharmacist's negligence, such as providing incorrect information to a patient about a drug or filling the wrong prescription.
Seek Advice from a Birmingham Medical Malpractice Attorney 
While many people assume that only a physician can be liable for medical malpractice, other health care providers may be responsible for injuries resulting from medical negligence. Indeed, even facilities themselves may be liable in certain cases, and injured patients could be eligible to file a claim against multiple health care providers in certain circumstances. If you were harmed by a health care provider's negligence, you should speak with a lawyer about filing a claim for compensation. One of the Birmingham medical malpractice lawyers at Goldasich, Vick & Fulk can begin working with you today on your case. We have years of experience helping victims of medical malpractice and will do everything we can to assist you in seeking compensation for the wrongdoing you have suffered.
Sources:
ahrq.gov/topics/medical-errors.html
medicalnewstoday.com/articles/248175#types_of_error_and_malpractice