Johnson & Johnson hit with $57.1M verdict in pelvic mesh implant lawsuit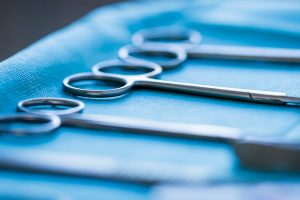 A jury in Philadelphia has awarded over $57 million in damages to a woman who alleged that surgical mesh manufacturer Johnson & Johnson was responsible for serious mesh-related injuries that left her internally scarred and incontinent. The award, the largest so far in several recent mesh injury trials in the state, includes $50 million in punitive damages for negligence and defective design by J&J and its subsidiary Ethicon, Inc.
The jury was unanimous in finding in favor of injured plaintiff Ella Ebaugh, determining that two of Ethicon's mesh devices had caused internal mutilations permanently impairing her urinary system. Attorneys in the case opined that the verdict sends a clear signal to J&J and Ethicon about the impropriety of their conduct surrounding the design and marketing of the dangerous surgical mesh devices, noting that the companies had behaved recklessly without sufficient regard for patient health and safety. Of the two mesh devices that were the subject of the lawsuit, one has been recalled but the other, Ethicon's TVT product, remains on the market even as substantial numbers of mesh injury lawsuits continue to move through the courts.
Ethicon has stated that it empathizes with women suffering from urinary stress incontinence injuries, but that it stands behind the safety and efficacy of its products. The previous highest-result mesh injury case from the series ongoing in Pennsylvania was $20 million, eclipsed more than 2x by this more recent jury verdict. Ethicon has stated it intends to appeal the jury's decision in Ms. Ebaugh's case.