Bristol-Myers to pay $19.5M over improper marketing of Abilify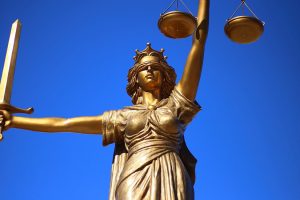 California officials alleged the company promoted the anti-psychotic drug for unapproved uses on children, elderly patients with dementia
Bristol-Myers Squibb Co. will pay $19.5 million to settle allegations that it promoted the anti-psychotic drug Abilify for unapproved uses and misled doctors about its dangers, it was announced Thursday.
California Attorney General Kamala Harris announced the settlement of a state business code violations lawsuit on the same day that the final agreement was received by a San Diego court.
New York-based Bristol-Myers Squibb denies any wrongdoing but agreed to various marketing restraints.
Abilify is manufactured by another company, Otsuka America Pharmaceutical, Inc. In a statement, Bristol-Myers Squibb said it has not marketed the drug since 2013.
"We are pleased to put this matter behind us so that we can focus on making transformational medicines for patients battling serious diseases," the statement said.
The lawsuit suit stemmed from an investigation by California, 42 other states and the District of Columbia into the marketing of Abilify for so-called off-label uses.
Abilify is approved by the U.S. Food and Drug Administration to treat schizophrenia, bipolar disorder, major depressive disorder and Tourette's disorder in adults and children. It generated $5.5 billion in sales in 2014.
California alleged that Bristol-Myers Squibb promoted the schizophrenia drug for unapproved uses on children and for elderly patients with dementia.
An FDA-approved medication guide from Otsuka says medicines such as Abilify can produce an increased risk of death in elderly patients with dementia-related psychosis and that antidepressant medicines may increase suicidal thoughts or actions in some children.
"In addition to incentivizing sales representatives to engage in off-label marketing, the investigation found that the company misled doctors and patients about the drug's risks and side effects and misrepresented the findings of scientific studies concerning the drug in marketing messages," according to the statement from Harris' office.