Alabama man awarded $25 million in defective drug lawsuit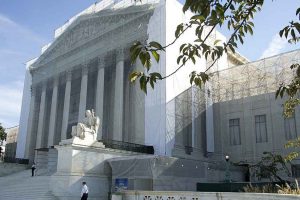 New Jersey's top court has reinstated a $25 million jury award for an Alabama man who became seriously ill after taking an acne drug.
Andrew McCarrell sued pharmaceuticals company Hoffman LaRoche in 2003, claiming Accutane caused medical problems that led to doctors removing his colon and rectum.
McCarrell claimed the drug's label didn't include proper warnings about potential health risks and won the damages in 2010. An appellate court later tossed out the verdict because McCarrell had sued too late under Alabama law.
The New Jersey Supreme Court overturned the appellate panel's ruling Tuesday. The justices found McCarrell could rely on New Jersey law instead of Alabama law.
The New Jersey court sent the case back to the appellate court to consider other arguments the company raised.
The company says it's "disappointed" by the ruling.