Tyson Farms spill contaminates rivers with E. coli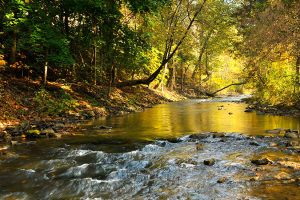 CULLMAN, AL — Attorneys at Goldasich, Vick, & Fulk are currently investigating claims relating to a massive wastewater spill at the Tyson Farms, Inc's River Valley Materials Plant in Hanceville, Alabama.
State environmental officials say the spill has contaminated rivers with E. coli and killed countless fish.
News outlets have reported up to 800,000 gallons of wastewater spilled from the Tyson Farms Inc. River Valley Ingredients plant last week. Tyson blames a pipe failure for the spill, which poured contaminants into the Sipsey Fork and Mulberry Fork rivers.
Clean-up crews this week found E. coli levels that are twice the safe amount allowed by the state.
If you or a loved one owns property along the river, own a business that has been affected by the spill, or became sick after having contact with the water, contact Goldasich, Vick & Fulk immediately for a free consultation.